Day 284: Two more pounds (yay!); working towards 50
October 27, 2012
Almonds on keto, Big Boy buffalo grilled chicken salad, Cheese, Dining out on keto, eating out, eggs, grilled chicken, Keto secrets, keto snacks, Keto tricks, ketogenic diet, Zero carb keto options, Zero carb sparkling ice
This week's weight loss: 2 pounds
Total weight loss: 41 pounds
Wow. I finally hit above the 40 pound mark. Nine more pounds to 50! Keto works.
Yesterday's food journal:
I was happy it was Friday. We've been really busy this week, and I looked forward to the weekend. We went out to breakfast again. I know, it's pretty extravagant to eat breakfast out each morning, but it's also a nice, relaxing start to our day. I enjoy my NYT puzzle and Rick reads the paper. I get some "me time" before heading off to work. We also eat pretty cheaply.
Breakfast was the usual: cheese and grilled onion omelet with a side of bacon and topped with sour cream.
Lunch: I sort of skipped lunch. These breakfasts keep me full for a long time. I was working on a deadline project. It needed to be done by 2 pm, so the boss could take it with him on a trip. I had a snack around one o'clock – some chili lime almonds and some small pieces of cheese. By the time I left work at 6, I was famished.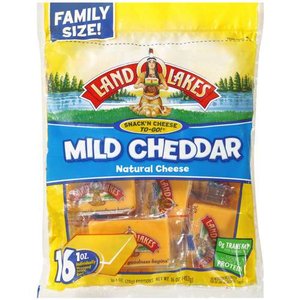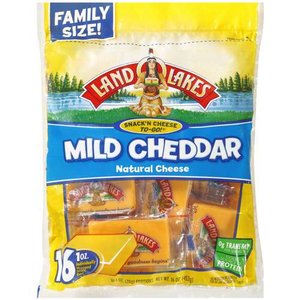 That was something I forgot to blog about – I bought some individually wrapped cheddar cheese portions in a large bag at Costco. I put the whole bag in the fridge at work and always have a low carb snack on hand.
On the way home from work, I decided I'd like to have another of those buffalo grilled chicken salads like I had the day before. Here's where I found out that I had eaten more carbs on Thursday than I originally thought. Rick wasn't hungry, so I ordered the salad as a carryout from Big Boy. I ordered the "Buffalo grilled chicken salad" with blue cheese. The server asked, "do you want the grilled chicken or chicken tenders?" Hmm. I did say GRILLED, which is what I had ordered the day before for lunch. I did point out to Rick that the chicken looked like it had some kind of coating, but the menu said it was grilled, so oh well.
Turns out I must have been eating chicken with coating which would have had more carbs. Sigh. I think it would bother me more if I didn't see the 2 pound weight loss.
Rick built a fire in the yard, and I joined him with a drink made of 3 shots of vodka and some raspberry Sparkling Ice. It was a nice end to a long work week. I also had 2 squares of 70% chocolate with peanut butter.