Low-Carb Potato Substitutes
Cauliflower "Mock" Potatoes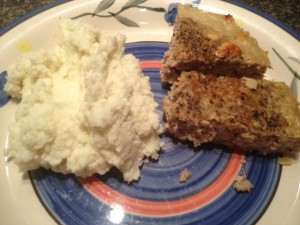 I've tried lots of recipes online. My basic recipe is:
One head of cauliflower
One clove of minced garlic
About 4 ounces of cream cheese (reminder – DO NOT use low-fat cream cheese)
I cut "flowers" off the stalk and put them in a bowl. I don't add water. It makes it too runny. I simply microwave it for about 5 minutes, then put it in the food processor. I add the cream cheese and garlic and process the whole thing until smooth. YUM.
There is another good recipe here. These use Dubliner cheese and may have more carbs. I'll add the nutritional information to all these recipes when I have more time.